Farming, landowners and property management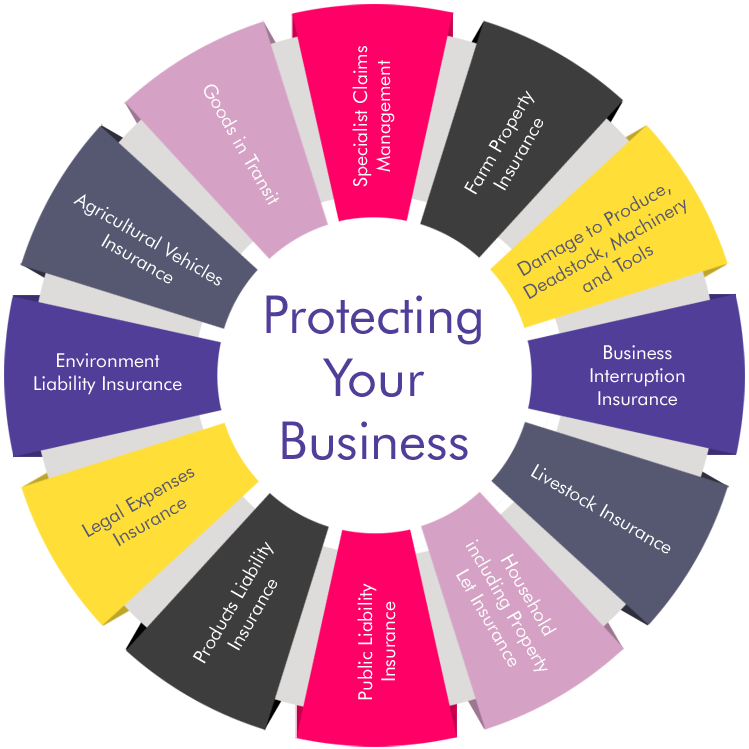 Specialist Claims Management
Damage to Produce, Deadstock, Machinery and Tools
Business Interruption Insurance
Household including Property Let Insurance
Public Liability Insurance
Products Liability Insurance
Environment Liability Insurance
* Please note, the insurance covers and risk management services shown above are a representative product bundle and are for illustration purposes only. These products are shown to raise awareness of what may be relevant and available for your type of business. However, we recognise that every business is different and in order for us to advise you specifically in relation to your insurance and risk management needs in more detail, please contact us.
Farming
RS Risk Solutions can arrange a wide range of farm insurance from arable to intensive livestock, property, business interruption, liability cover and more. Whether it is standard insurance for farmers or a modern diversification we can cater for each eventuality. Whether your farm is arable, pastoral or mixed farming, we'll make sure the key elements of your farm are protected. We work with approved insurers who understand agricultural risk and offer a wide range of cover for your farm.
Landowners
All landowners, whether in the countryside, town or city should consider protecting themselves with landowner liability insurance. Premiums can vary depending on your location, the size of the land and any extra factors that could make your property at great risk, such as the presence of water, derelict buildings or public rights of way.
Property management
We understand that the requirements of commercial property owners can be complex, with no two clients alike, calling for flexible, tailored insurance cover. We have extensive experience in arranging bespoke insurance cover to meet the needs of all types of commercial property owner, whether an individual or company. We can arrange insurance for many different property owners, including private individuals, investors, companies, property developers and managers, and for all types of commercial property, ranging from retail outlets and residential portfolios to industrial premises, giving us specialist knowledge of the many and diverse risks involved. With access to all the leading insurers and specialist underwriters, we can arrange appropriate covers at very competitive rates.
Make an enquiry
Give us a call on 01342 580106*
* Charged at your usual local tariff rate