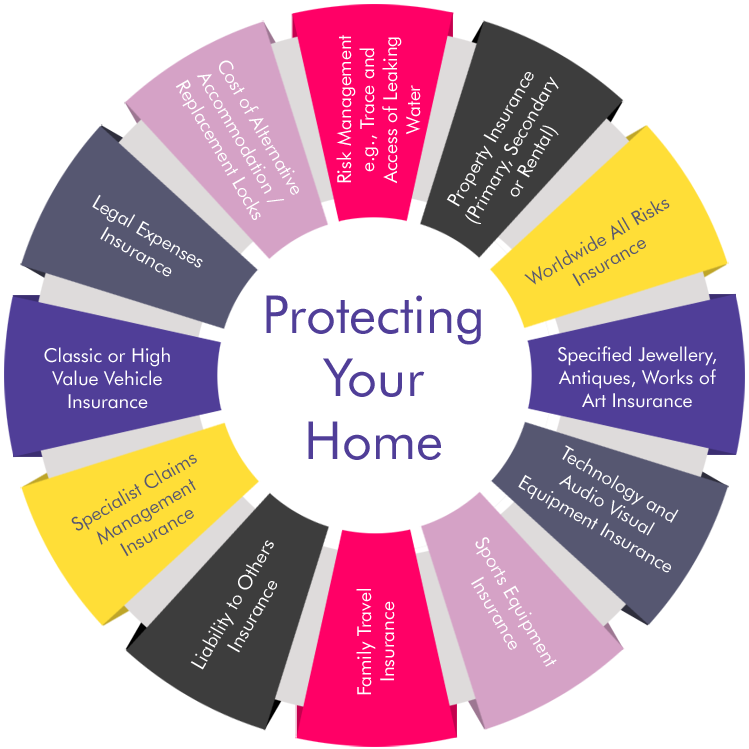 Risk Management e.g., Trace and Access of Leaking Water
Property Insurance (Primary, Secondary or Rental)
Worldwide All Risks Insurance
Specified Jewellery, Antiques, Works of Art Insurance
Technology and Audio Visual Equipment Insurance
Sports Equipment Insurance
Liability to Others Insurance
Specialist Claims Management Insurance
Classic or High Value Vehicle Insurance
Cost of Alternative Accommodation / Replacement Locks
* Please note, the insurance covers and risk management services suggested in the above product bundle as being pertinent for this particular industry group are for illustration purposes only. These products are listed to raise awareness of what may be relevant and available for your type of business. However, we recognise that every business is different and in order for us to advise you specifically in relation to your insurance and risk management needs in more detail, please contact us.
For its commercial clients, RS Risk Solutions can also arrange personal insurance covers for directors and officers of the company. This may include insurance for primary high net worth homes, secondary or rental properties, high value equipment, such as sports, audio visual or technology, classic or high value vehicles, or family travel insurance.
Escape of Water
Escape of water is the most frequent peril in relation to property insurance, with the insurance industry paying out £2.5m claims every day with an average cost of claim of £7,000. Imagine the shock of finding water damage inside to your home, as well as the inconvenience, time and hassle in getting everything back to normal again. RS Risk Solutions recommends clients consider Waterlock leak detection system, which not only reduces the potential for escape of water in the property but also has the potential to reduce the cost of your insurance. To find out more, click here.
Make an enquiry
Give us a call on 01342 580106*
* Charged at your usual local tariff rate