Fleet, haulage and logistics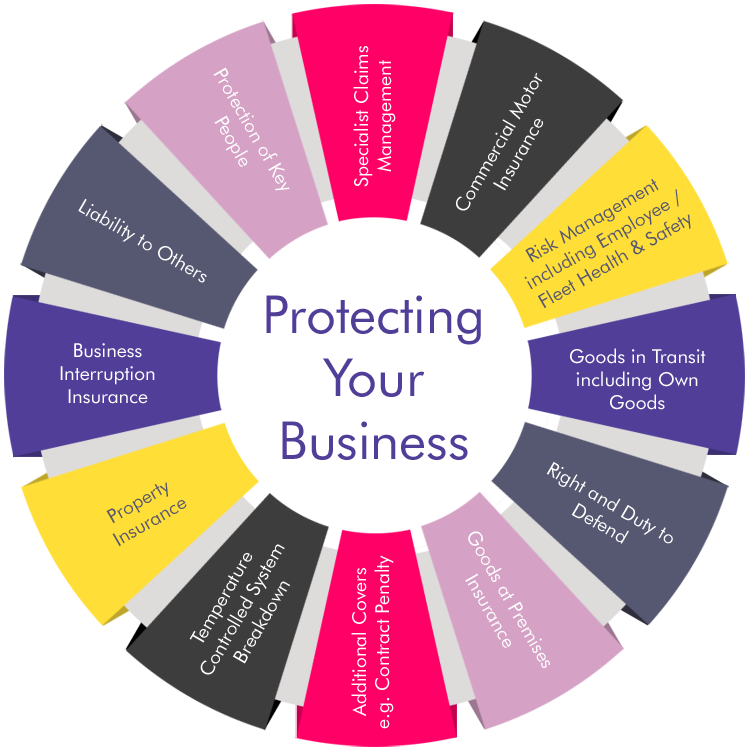 Specialist Claims Management
Commercial Motor Insurance
Risk Management including Employee / Fleet Health & Safety
Goods in Transit including Own Goods
Additional Covers e.g., Contract Penalty
Temperature Controlled System Breakdown
Business Interruption Insurance
* Please note, the insurance covers and risk management services shown above are a representative product bundle and are for illustration purposes only. These products are shown to raise awareness of what may be relevant and available for your type of business. However, we recognise that every business is different and in order for us to advise you specifically in relation to your insurance and risk management needs in more detail, please contact us.
Fleet and haulage
Instead of having many different types of vehicle insurance policies for every vehicle you own, lease or hire and then having to worry about their different renewal dates, terms and conditions, fleet insurance allows you to have all your cars and vans under one policy, saving you time, hassle and money. Administration becomes simpler with a single flexible policy and competitive monthly payment terms help with your cash flow.
Logistics
Insuring your supply chain, including handling and order processing, packaging, consolidation, inventory control, transportation, warehousing, and data.
Make an enquiry
Give us a call on 01342 580106*
* Charged at your usual local tariff rate